Best Multivitamins For Teenagers 
The teenage years hold great significance because this is the period where children grow and develop physically. But, nowadays, most children are unable to get the maximum benefits of this age. And the reason is obvious: poor eating habits.
Some teens only prefer to eat certain food groups like soft drinks, sweets, fast food, etc., preventing them from gaining all the major nutrients required to thrive. But thanks to multivitamins, these supplements are a great way to fill nutritional gaps.
In this article, I will be reviewing the seven best multivitamins for teenagers that experts recommend. Moreover, I have covered all types of multivitamins in the article, so whether your child is an athlete or a picky eater, you will get a suitable supplement.
Table of Contents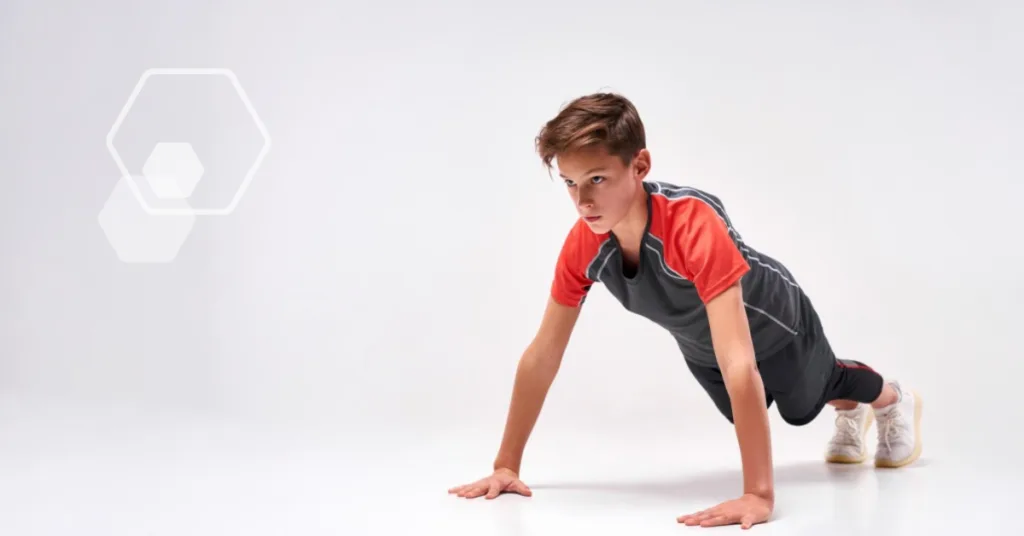 7 Best Multivitamins For Teenagers
#1: Rainbow Light Multivitamin
For teenagers who are always on the go, staying healthy and energized is crucial. And Rainbow Light Active Health Teen Multivitamin is a product that can help support their overall health and wellness. This high-potency multivitamin is specially formulated for active teens and can provide the strength, energy, and confidence needed to pursue their goals.
One of the main benefits of the multivitamin is its ability to support immune health. It contains an excellent source of Zinc and high-potency antioxidant vitamins C and E, which can help fight off Free Radicals and keep the immune system strong.
It also supports healthy brain and nerve function with its high-potency B vitamins. This can be especially beneficial for students who need to focus and retain information. In addition, it supports healthy skin and energy levels, as well as bone development.
Last but not least, It contains no dairy, milk, tree nuts, peanuts, eggs, fish, or shellfish, making it a great choice for teens with food allergies. 
Pros
High potency multivitamin
Promotes steady energy
Support brain health
Boost immunity
Reasonable price
#2: Garden of Life Multivitamin
Another popular product for teenagers on the market is the Garden of Life multivitamin supplement. It is specially formulated from nutritious and RAW whole foods, making it a comprehensive vitamin for heart health, mental and physical energy, immune system support, digestive support, eye health, and joints and bones.
It includes live Probiotics, enzymes, and Antioxidants for extraordinary health and vitality. This means that not only is the product providing essential vitamins and minerals, but it's also supporting digestive health and immune function.
Speaking of essential vitamins and minerals, the Vitamin Code Teen Formula provides a comprehensive blend of these nutrients. It includes vitamins C, A, Selenium, and zinc for immune system health and vitamin B complex, chromium, and iron for mental and physical energy.
When it comes to its quality, the supplement is made from whole raw foods and doesn't contain any colors, fillers, or sugars. Therefore, you can take it confidently for your children without worrying too much. 
Pros
Support physical and mental energy
Live probiotics and enzymes
NSF certified
Gluten-free
No added sugars or colors
Cons
The smell could be improved
Too many capsules to swallow daily.
#3: SmartyPants Teen Guy Formula
If you want the best multivitamin for your teenage boy, look no further than this product. The smartypants teen guy formula has everything your boy needs to develop his physical health.
These gummies are packed with various essential vitamins and minerals crucial for teen boys' health. Vitamins C, B12, K, and zinc provide immune system support, while biotin supports healthy skin and hair.
And let's not forget about energy – the SmartyPants Teen Guy Formula includes nutrients that support energy production in your child and allow him to stay active and alert throughout the day.
Furthermore, these gummies come in an assorted fruit flavors that teens will love. No more struggling to get them to take their vitamins – with SmartyPants Teen Guy Formula, it's like having a treat!
Unlike other multivitamins, these gummies come in a 30-day supply, making them easy to incorporate into your teen's daily routine. Whether they take them in the morning or as an afternoon snack, you can rest assured that they get the vitamins and minerals they need to support their overall health and wellness.
Pros
Perfect for teenage boys
Boost immune system
Easy to chew
Develop physical health
#4: NaturesPlus Power Teen Supplement
As parents, we all want the best for our teens, especially when it comes to their health and wellness. One product that can help support their overall health is NaturesPlus Power Teen Supplement. It is a high-potency multivitamin that provides all the nutritional support to teenagers.
This multivitamin and multimineral supplement is made with whole foods and strategically designed to promote the highest quality nutritional support for your teen. The unique formula is tailored to support the demanding lifestyle of teenagers and ensure they have the energy they need to pursue their goals.
It provides 250 mg of Calcium, 50 mg of high-energy B vitamins, and a highly specialized combination of concentrated green vegetables to keep your teen moving. The B vitamins help support healthy nerve function and brain health, while green vegetables provide an excellent source of antioxidants and other essential nutrients to support overall health.
Furthermore, each serving of NaturesPlus Power Teen provides 12 essential vitamins and 10 minerals healthy teens need. These nutrients work together to support immune health, healthy skin, bone development, and energy production. 
Pros
Concentrated green vegetables
Includes Vitamin D3
Supports overall immune health
B vitamins ensure energy production
Made in USA
#5: MegaFood Alpha-Teen
Are you looking for a multivitamin for 13-18 years old teens? Then this product won't disappoints you. Crafted with 1000 IU of Vitamin D, this multivitamin aids bone health, which is especially important for growing teens. It also includes 5 mg of iron to support healthy red blood cells, and beta carotene, vitamins C and E, which strengthens immunity.
The best part? It can be taken at any time of the day, even on an empty stomach, making it convenient for teens with busy schedules. Each serving of three tablets includes oranges, broccoli, carrot, cranberry, brown rice, and added nutrients, providing a comprehensive blend of vitamins and minerals.
But what sets this multivitamin apart is the brand's commitment to quality. It is a Non-GMO Project Verified, tested for over 125 chemical substances, free of gluten, dairy, soy, and Certified B Corp and Certified Kosher, so you know you're giving your teen the best possible supplement.
Pros
Ideal for 13-18 years old teens
Bone health support
It can be taken any time of the day
Made with real food
Boost immune system
#6: Nature-Made Multivitamin Gummies
The nature-made multivitamin gummies are very popular due to their usefulness and effectiveness.
Thanks to its amazing ingredients, the supplement is enough to uplift your child's nutritional value. The 150-count bottle provides a 75-day supply of gummies that are more than enough. The gummies taste delicious too, and your child will beg for them.
Each serving of these adult multivitamins provides 12 key nutrients, including essential B Vitamins, Vitamin A, C, D, and Vitamin E for daily nutritional support. And, It just takes two gummies every day to provide your body with the vitamins and minerals it needs to keep healthy and energized.
Additionally, these gummies are verified by the United States Pharmacopeia (USP), ensuring that they meet strict quality and purity standards. This means you can trust that you are getting a safe and effective product.
Pros
Trusted brand
Delicious taste
Free from artificial sweeteners
USB verified
Easy to chew
Cons
Not suitable for vegans
High sugar content compared to other multivitamins 
#7: Bluebonnet Nutrition Multi One
Have you heard of Bluebonnet before? If not, then let me tell you in a single sentence. It is one of the trusted and reputable companies that has been making supplements for years. Their Nutrition Multi One supplement is ideally made for teenagers who feel weak or less energetic.
The Bluebonnet Nutrition Multi One is an iron-free, complete full-spectrum multiple supplements designed to promote overall health. Each container contains 120 veggie capsules, enough for a 2-month supply of the necessary vitamins and minerals.
The B vitamin complex in this supplement is one of its major components. B vitamins play a significant role in energy metabolism, which can reduce fatigue and promote an increase in energy levels. Besides that, it contains vitamins A, C, D, and E, which maintain a healthy immune system and encourage the growth of healthy skin, hair, and nails growth. 
Pros
Specifically made for teenagers
Iron-free
Daily nutritional support
Vegetarian friendly
Quality packaging
Cons
A lot of vitamin A
Contains soybean
BUYING GUIDE
Buying the best multivitamin for teenagers is not that easy, as the market is filled with a lot of options. That's why I am writing this buying guide so you can make an informed decision.
Nutrient Needs
First of all, it's important that being a parent, you understand the nutrient need of your child. During adolescence, teenagers undergo rapid physical and mental development. They require a balanced diet and adequate intake of essential vitamins and minerals for proper growth and development. Some of the critical nutrients that teenagers require include Vitamins A, C, D, E, K, B-complex, calcium, Magnesium, and iron.
Form of Multivitamin
Multivitamins are available in various forms, including gummies, tablets, capsules, liquids, and powders. Gummies are a popular choice among teenagers as they are easy to swallow and taste good. But you can take it in any form that suits your child's requirements.
Quality and Purity
When buying a multivitamin for teenagers, it's essential to choose a product that is of high quality and purity. Look for a product tested and verified by third-party organizations such as USP or NSF International. Moreover, don't forget to look for artificial colors, flavors, and preservatives.
Additional Ingredients
Some multivitamins may contain additional ingredients such as probiotics, Omega-3 Fatty Acids, and antioxidants. These ingredients can provide additional health benefits such as improved digestion, immune support, and Cognitive Function. It's essential to check the label and ensure the supplement contains these ingredients.
Allergens and Dietary Restrictions
Although multivitamins provide great benefits, it doesn't mean you should take them blindly. These supplements are packed with many ingredients, and some can cause allergic reactions too. Therefore, buy a supplement that is gluten-free, dairy-free, and soy-free.
Furthermore, don't forget to note the dosage limit of the supplement. This will prevent your child from overconsumption.
Price and Value
Multivitamins for teenagers vary in price, from budget-friendly options to more expensive brands. If you ask me, I suggest you consider high-value products as they provide all the necessary nutrients your teenager requires.
Conclusion
In conclusion, finding the best multivitamin for teenagers is essential to promoting their overall health and well-being. A well-rounded multivitamin can fill the gaps in their diet and provide the necessary nutrients to support their growth and development.
When choosing a multivitamin, consider factors such as age, gender, nutritional needs, and any dietary restrictions. Additionally, it is crucial to choose a reputable brand and consult with a healthcare professional before starting any new supplement regimen.
By taking these factors into consideration, you can help your child thrive and achieve optimal health.